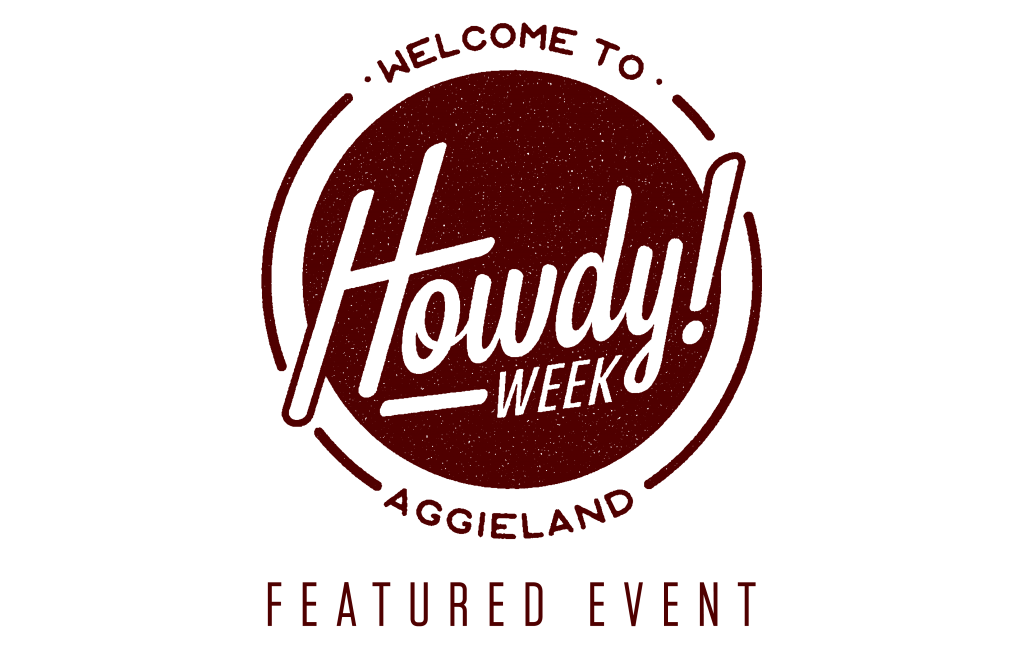 Featured events, formerly known as Signature Events, are long-standing , large-scale events that take place during Howdy Week. Featured events are sponsored by a University Office, Department or Sponsored Level Student Organizations as defined by Student Activities.
Look for QR codes to check in at these events for a chance to win prizes!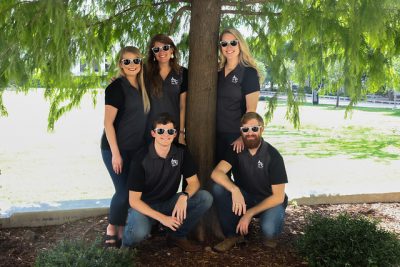 Backyard Bash
Monday, August 19
4:00 PM - 6:00 PM
Student Rec Center
Backyard Bash is an opportunity for returning and new incoming students to socialize and meet new people at the Rec Center backyard. Sponsored by Aggie Transition Camps.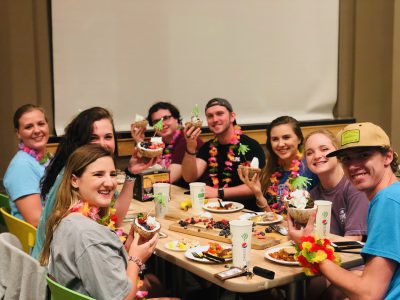 Late Night Breakfast
Monday, August 19
10:00 PM - 12:00 AM
Sbisa Dining Hall
Kick off the semester with Late Night Breakfast! Enjoy build-your-own french toast and pancakes, and visit with our special surprise guests. Students must use a meal plan to enter. Sponsored by University Dining. 
University Libraries Open House
Tuesday, August 20
11:00 AM - 2:00 PM
Evans Library
Get to know your Libraries, the center of information and research for students. Join us for food, information, prizes, and fun! Sponsored by Sterling C. Evans Library.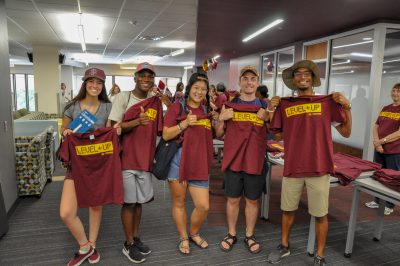 Gathering & Yell Practice
Tuesday, August 20
6:00 PM - 8:00 PM
Clayton W. Williams Jr. Alumni Center
Join your classmates at the Association of Former Students for free food, the opportunity to try on an Aggie Ring, and kick off the year with the first official on-campus Yell Practice! BTHO Texas State! Sponsored by The Association of Former Students.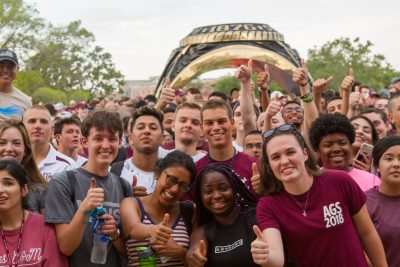 Class of 2023 Photo
Tuesday, August 20
9:00 PM - 11:00 PM
Kyle Field
Calling the Class of 2023! Want to step out onto Kyle Field? Be a part of the Class of 2023 photo - wear your maroon class shirt, bring your student ID, and bring your spirit! You'll also hear from special guest speakers. Lines to enter will form in Lot 48. Clear bag policy will be in effect: 12thman.com/beclear. Sponsored by New Student & Family Programs.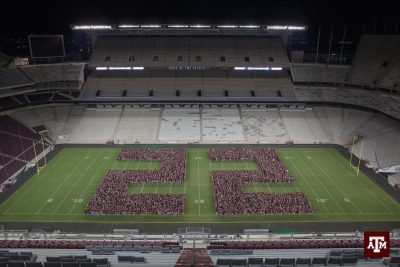 Ice Cream Carnival
Wednesday, August 21
Kyle Field Zone Plaza
11:00 AM - 1:00 PM
Join campus representatives to learn what Texas A&M has to offer while enjoying free ice cream, games, inflatables and giveaways. Sponsored by the New Student & Family Programs. 
Howdy Hour
Wednesday, August 21
Koldus Plaza, Rudder Plaza, MSC 12th Man Hall, Sul Ross Plaza
2:00 PM - 6:00 PM
Visit these tables to learn more about student organizations, departments and campus resources and grab free giveaways.
AggieFest
Wednesday, August 21
Simpson Drill Field
7:00 PM - 9:00 PM
The Residential Housing Association (RHA) invites all on-campus residents to come socialize at a back-to-school picnic with free food, music, and free shirts. Sponsored by the Residential Housing Association. 
StuAct Block Party
Thursday, August 22
Koldus/Kyle Field Plazas
11:30 AM - 1:30 PM
Come party on the block with Student Activities, and find out how to start your involvement experience at Texas A&M. Enjoy free food, live entertainment, games, fun giveaways, and visiting with student organization leaders. Sponsored by the Department of Student Activities.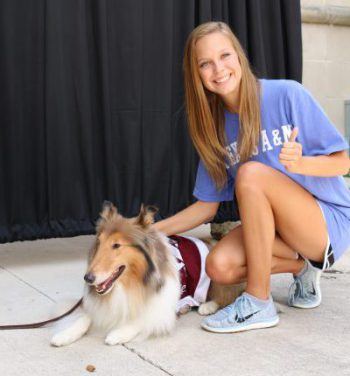 Rec-A-Palooza
Thursday, August 22
Student Rec Center
6:30 PM - 9:30 PM
Rec-A-Palooza gives all incoming freshman, transfer students, and current Ags the opportunity to discover their #RecSportsLife. We will be giving away FREE swag, FREE food, and a FREE hands-on experience of almost everything that Texas A&M Rec Sports has to offer. Sponsored by Texas A&M Rec Sports.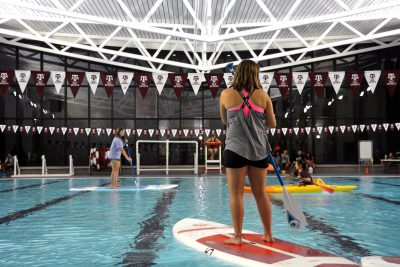 Late Night Shopping at Target
Thursday, August 22
12th Man Statue/Target
11:00 PM - 1:00 AM
Target is throwing a college shopping event just for you! Shop for last minute essentials, stock up on snacks, find organization solutions for your how away from home, and grab a swag bag filled with must-have goodies. Bring old friends, meet new ones and join in on the fun! Plus, get free rides to and from Target. Sponsored by New Student & Family Programs.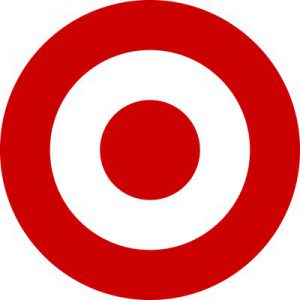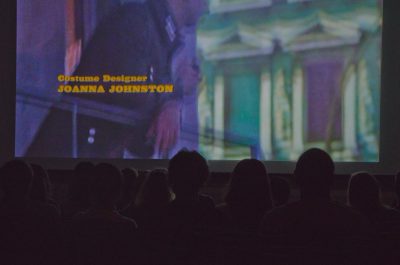 MSC Aggie Cinema Movie Night
Friday, August 23
Rudder Auditorium
6:00 PM - 8:30 PM
Join MSC Aggie Cinema for a Howdy Week movie screening of Avengers: Infinity War. Get there early to get a good seat! Sponsored by MSC Aggie Cinema.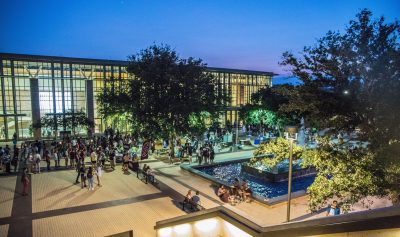 Party on the Plaza
Friday, August 23
Rudder Plaza
8:00 PM - 11:00 PM
Join the Memorial Student Center for free food, music, performances, and networking opportunities with MSC committees! Sponsored by the Memorial Student Center.