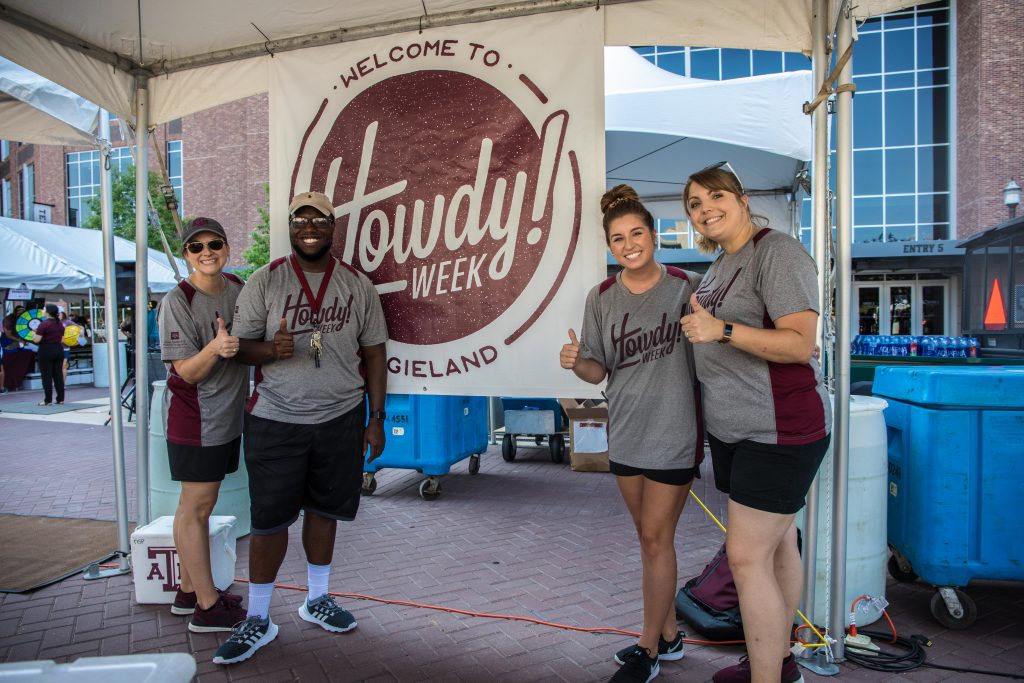 Third-Party Vendors must be sponsored by a University Office, Department, or sponsored level student organization as defined by the Department of Student Activities.
Third-Party Vendors must find sponsors on their own. Additional questions can be directed towards Student Activities and/or the University Center & Special Events team.
Third-Party Vendors and off-campus entities are not permitted to use the Howdy Week Logos on any marketing materials, websites, social media post, & etc.